The happy days are over for Bitcoin and its investors as Thursday prices plummeted after the popular cryptocurrency has earlier reached its highest price for this year at almost $14,000. When they say that easy come, easy go, Bitcoin felt exactly that.
In a matter of minutes, the largest digital asset reversed course following the announcement of a prominent cryptocurrency exchange that they have experienced an outage. The trend continued went down, putting the price at a level almost equal to Monday's.
For the first time since May 2018, Bitcoin prices shot up to $9,000 about a week ago. But the gains did not end there as it immediately rose to $10,000 and then $11,000 in the next few days. Yesterday, Bitcoin's price surpassed the $13,000 threshold but the announced pushed the price back to earlier levels.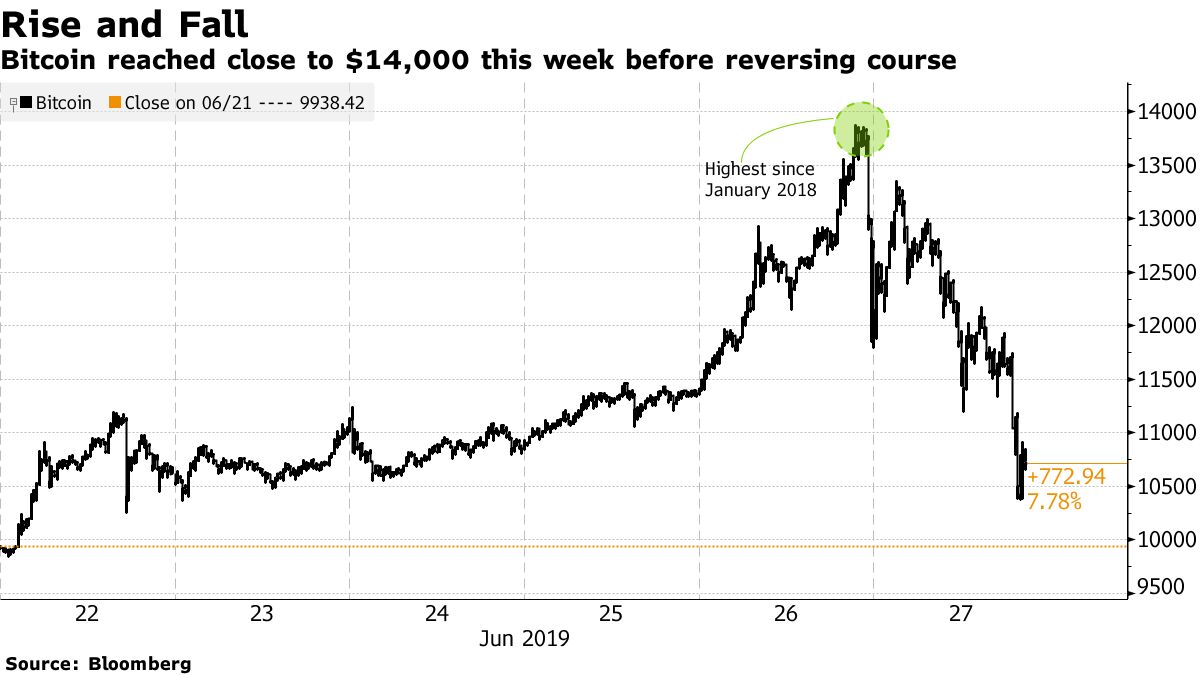 This scenario is not new for Bitcoin. In fact, it is reminiscent of what happened when Bitcoin prices had a nosedive from $20,500 in December 2017 to $3,600 just six months ago.
As of 2:27 p.m. in New York, the Bitcoin price dropped almost 18% to $10,890. Analysts say this kind of price volatility is near the highest levels since early 2018 when the crypto honey-moon is moving towards its end.
"It seems the crypto market got a bit too hot yesterday and is now cooling down," wrote Mati Greenspan, senior market analyst at trading platform eToro, in a note. "What an incredible market where the price can crash about 15% in less than an hour and bring us back to the highs of the previous trading day."
Alternative coins, including Ether and Litecoin, also fell, each losing more than 10%. The Bloomberg Galaxy Crypto Index, which tracks some of the largest digital assets, dropped as much as 21% on Thursday.