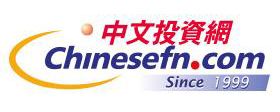 NEW YORK, January 5, 2017, CIIX, /PRNewswire/ — ChineseInvestors.com (OTCQB: CIIX) ("CIIX" or the "Company"), the premier financial information website for Chinese-speaking investors in both the U.S. and China, announces today that it will launch the world's first Cannabidiol (CBD) health products online store in the Chinese Language by the end of January 2017 under the domain name www.ChineseCBDoil.com .
CIIX entered into a wholesale agreement with a well-know CBD health brand last month that enables CIIX to retail nutritional supplements containing CBD to the Asian market through both online and in-store sales. ChineseCBDoil.com will provide a variety of CBD products, including soft gels, capsules and concentrates, for Chinese-speaking customers worldwide. According to a series of documentary reports from CNN, CBD is a non-toxic and non-addictive natural concentrate extracted from cannabis that can be refined into CBD oil health products and CBD has shown to be effective in treating epilepsy, Alzheimer's disease, cirrhosis of the liver and to provide relief from hangover, anxiety and stress.
According to the Chinese Overseas Medical Advisory Service Center, China has nearly 10 million epilepsy patients, and epilepsy is one of the most common diseases that the Chinese people are eager to cure. In China, epilepsy cannot be completely cured and patients generally rely on drugs or Chinese herbs to temporarily control this disorder. In the US, epilepsy can be cured through surgical treatment, but the high risk factor is a major concern. As a result, most Chinese patients are inclined to seek conservative treatment methods in the field of Western Medicine. CBD oil therefore has a huge potential market for the treatment of Chinese epilepsy patients located in the mainland and overseas.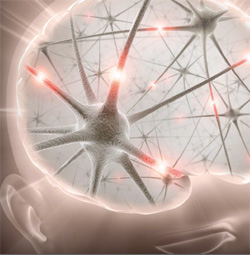 Warren Wang, founder and CEO of CIIX, commented: "The Chinese nutrition and health products market has already generated more than 1 trillion Yuan in consumer sales. As Chinese people pay more attention to their health conditions, this market is expected to continue its rapid growth. Currently, the benefits of CBD oil have not been widely recognized in mainland China. CBD products are effective in reducing anxiety, stress and poor sleep, and can be used to prevent Alzheimer's disease, which is prevalent among elderly people. CIIX has made a development plan for the next three years, and the critical first step is to set up our CBD health products online store given the upward trend of the aging population in China."
Mr. Wang further remarked: "According to The CBD Report published by The Hemp Business Journal, Cannabidiol is one of the fastest growing market categories in the U.S. hemp and legal marijuana industries. In 2015, the CBD industry grew from a nearly invisible market a few years ago to $202 million in consumer sales, and it is further expected to grow to $2.1 billion in consumer sales by 2020. We are very excited that CIIX is launching the world's first CBD online store focused on providing CBD health products for Chinese-speaking customers and making it possible for them to order various types of CBD products through www.chinesecbdoil.com."
"In addition, our cannabis "Yelp" style mobile application and our cannabis industry and research subscription service will be available in the near future. CIIX will be perpetually dedicated to servicing Chinese-speaking consumers and investors who are interested in the cannabis industry."
OTCQB: 
CIIX
About ChineseInvestors.com (OTCQB: CIIX):
ChineseInvestors.com, Inc. ('CIIX'), founded in 1999 endeavors to be an innovative company; providing (a) real-time market commentary, analysis, and educational related services in Chinese language character sets (traditional and simplified), (b) support services to our various partners, (c) consultative services to smaller private companies considering becoming a public company, (d) advertising and public relation related support services, and (e) other services we may identify having the potential to create value or partnership opportunity with our existing services.
Subscribe and watch our video commentaries: https://www.youtube.com/user/Chinesefncom
Follow us on Twitter for real time Company updates: https://twitter.com/ChineseFNEnglsh
Facebook Like us to receive live feeds: https://www.facebook.com/Chinesefncom
Add us on WeChat at: Chinesefn or download iPhone iOS App: Chinesefn.