Over 11,300 new ButtKicker Equipped Seats Deployed in 57 new Auditoriums
WESTERVILLE, OH– GTMM, (Marketwired – Jan 10, 2017) — The Guitammer Company (OTCQB: GTMM) announced today that it added over 11,300 new ButtKicker® equipped cinema seats for 57 new auditoriums in 2016, a 475% increase from 2015. Worldwide there are now more than 20,000 ButtKicker enabled seats in over 105 cinema auditoriums.
In 2016 57 new ButtKicker enabled cinema auditoriums with over 11,300 individual seats were installed compared to 12 auditoriums and over 2,500 seats in 2015.
Guitammer forecasts continued strong growth for 2017. By the end of January, Guitammer expects to ship ButtKicker products for 1,000 seats in 5 new auditoriums. In addition to the January shipments, the Company has a growing backlog, that currently totals over 8,400 seats for 40 more auditoriums, waiting for 2017 ship dates.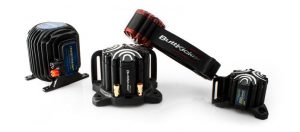 "We're now experiencing exponential growth in the cinema market." said Guitammer President Mark A. Luden. "And, 2017 is looking to be an even better year and we expect to end the year with well over 30,000 ButtKicker enabled seats deployed in over 150 auditoriums."
"The following quotes from movie goers who've experienced ButtKicker enabled seats in Premium Large Format cinemas help tell the story as to why we are achieving this type of growth":
"…and my favorite seats that vibrate to parts of the movie with bass [ButtKicker] shakers aka low frequency audio transducers"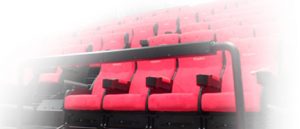 "…they had this feature underneath the seat, whenever there was an explosion or a giant footstep, we actually felt the vibration underneath the seat! It was pretty cool! I would definitely come and watch another movie here….!"
"the seats even vibrated with the sounds from the move. It was really awesome. Can't wait to see scary or action movies in there."
Visit www.thebuttkicker.com/movie-theaters to find the closest ButtKicker enabled theater near you.
OTCQB:

GTMM
About The Guitammer Company
The Guitammer Company, based in Westerville, Ohio, is a leader in low frequency audio products and broadcast technology. The Guitammer Company's patented and patent pending broadcast technologies, "4D Sports powered by ButtKicker", enables the excitement, impact and feeling of live sporting events to be broadcast along with the sound and video, and puts the viewer into the action, whether at home or at the event. The technology is available for cable, satellite, fiber optic, IPTV and over-the-air broadcasts. For more information see www.guitammer.com/4Dsports.
The Company's innovative and award-winning line of patented ButtKicker-brand low frequency audio transducers let users feel low-frequency sound (bass) and are musically accurate, powerful and virtually indestructible. They are used around the world by leading entertainment and theater companies such as: AMC Theatres, Regal Entertainment, Alamo Drafthouse, IMAX, Disney and Lumiere Pavilions in movie theaters and attractions; by world-famous musicians; and in home theaters, by consumers for video games, simulators and car audio and are distributed by Pearl Drums for musicians under the trade name, "Pearl's Throne Thumper by ButtKicker". For additional information on The Guitammer Company and detailed product information, visit www.guitammer.com and www.shakemycouch.com. To like our Facebook page or follow us on Twitter for company updates, visit www.facebook.com/TheButtKicker and www.twitter.com/TheButtKicker.
Safe Harbor:
This letter contains certain forward-looking statements within the meaning of Section 27A of the Securities Act of 1933, as amended and Section 21E of the Securities Exchange Act of 1934, as amended, which are intended to be covered by the safe harbors created thereby. Investors are cautioned that all forward-looking statements involve risks and uncertainty, including without limitation, the ability of the Company to successfully implement its turnaround strategy, changes in costs of raw materials, labor, and employee benefits, as well as general market conditions, competition and pricing. Although the Company believes that the assumptions underlying the forward-looking statements contained herein are reasonable, any of the assumptions could be inaccurate, and therefore, there can be no assurance that the forward-looking statements included in this letter will prove to be accurate. In light of the significant uncertainties inherent in the forward-looking statements included herein, the inclusion of such information should not be regarded as representation by the Company or any other person that the objectives and plans of the Company will be achieved. In assessing forward-looking statements included herein, readers are urged to carefully read those statements. When used in the Annual Report on Form 10-K, the words "estimate," "anticipate," "expect," "believe," and similar expressions are intended to be forward-looking statements.